Workshops, education & training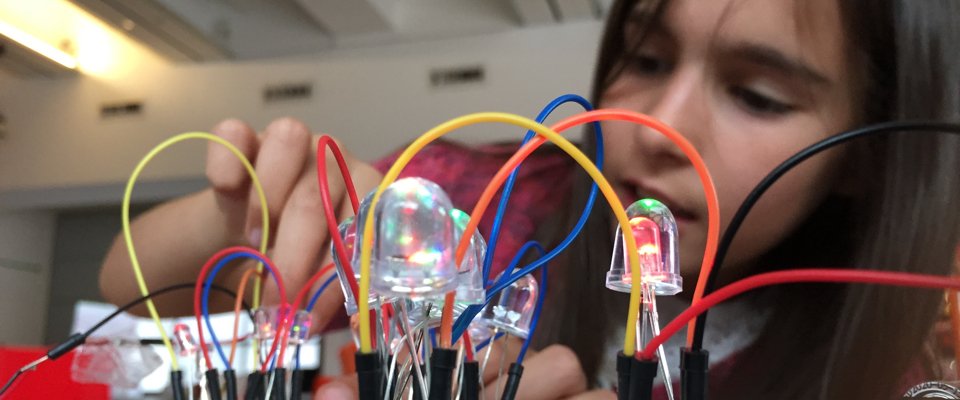 Interact Digital Arts runs regular talks and creative technology workshops for adults and children and offers tailored training sessions for artists and technologists. Recent workshops have included Introduction to 3D Printing and 3D Scanning, Getting Started with Arduino, Interactive Lighting with Arduino, Making Sound with Arduino, Making Musical Instruments with Ototo, Introduction to Raspberry Pi, Build a Crystal Radio, Making LED Circuits and Basic Electronics, Making Drawing Machines and Programming with Scratch.
We involved in a number of computer and digital arts educational initiatives. These include hosting regular Computer Arts Society talks in Leicester, helping to run the Phoenix Code Club, running the Interact Labs educational space at Phoenix, maintaining the Interact Archive of past digital arts work in Leicester and publishing the on-line Interact Magazine. We are also working to build the Interact Collection of computer and digital artworks and related resources for use in schools, colleges and in other local educational spaces.
Pictures
Resources