Interact Live 2 - 13th January 2012 @ Fabrika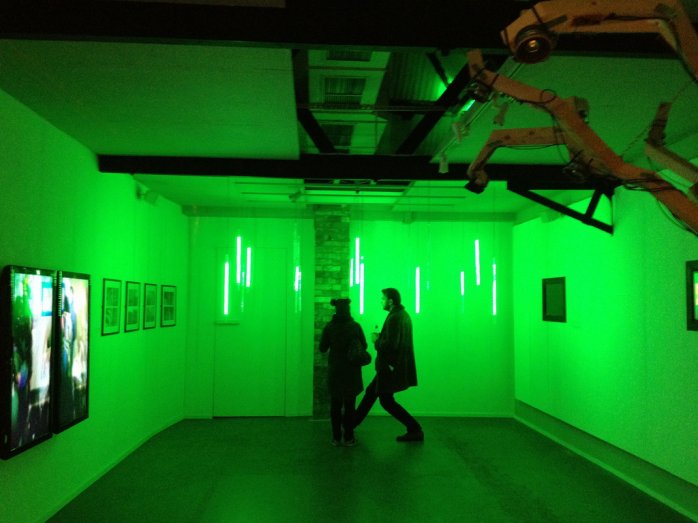 As part of the Max Conference held at Phoenix Square the Interact Gallery hosted its second evening of live music and interactive arts.
There was live music and visuals (downstairs) from:
ASMO - Circuit Bent Electronics - http://asmo23.wordpress.com/
Fortran - Live Electronics - http://marktowers.net/fortran/
Protofuse (France) - Ambient and drone soundscapes - http://protofuse.net/
Wife Divorces Man Accused of Hotel Leap - http://www.myspace.com/wifedivorces
Blend Visuals - http://www.facebook.com/weareblend
There was an exhibition of interactive artworks (upstairs) by:
Jackie Calderwood - "Colour Chords" - http://www.gatherer3.com/
Sean Clark - "Memory Mirror" - ./
Lee Scott - "Laser Harp" - http://leescott-portfolio.blogspot.com/
Craig Clarke - "Simaesthesia" - http://vimeo.com/30920315
Honest Dave - "Bath Time"
Stuart Smith and Mike Gatt - "Sound Tree" - http://asmo23.wordpress.com/
I think it was one of the best nights we have had at Fabrika. The exhibition will continue until early Feb.
Video
Sound Recordings
Photographs
Weblinks