Interact Live 2 - 13th January 2012 @ Fabrika
Sun, 15 Jan 2012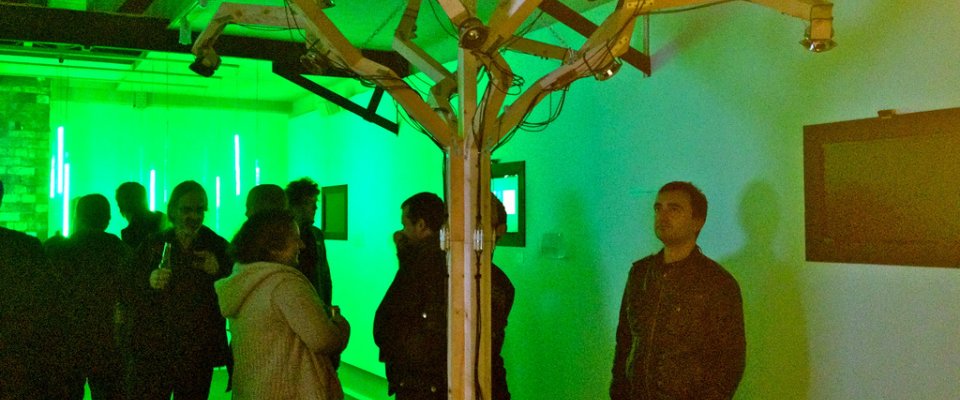 Friday 13th January saw saw the latest Interact Live event at The Interact Gallery, Fabrika in Leicester. A good sized audience was treated to an exhibition of interactive artworks in the upstairs gallery and live music downstairs.
The artwork on display included Jackie Calderwood's "Colour Chords", Sean Clark's "Memory Mirror", Lee Scott's "Laser Harp", Craig Clarke's "Simaesthesia", Honest Dave's "Bath Time" and Stuart Smith and Mike Gatt's "Sound Tree".
Music was provided by ASMO, Fortran, Protofuse and Wife Divorces Man Accused of Hotel Leap, with visual provided on the night by Blend.
It was a very good night. I'm particularly happy with the art/live mix of these events. The next one will probably be organised in the Spring. Join my e-mail list or follow my social networks to be told when it will happen.
See ./interactlive2.html for pictures, videos and audio recordings from the night.