CAS50 Exhibition Opening
Fri, 25 May 2018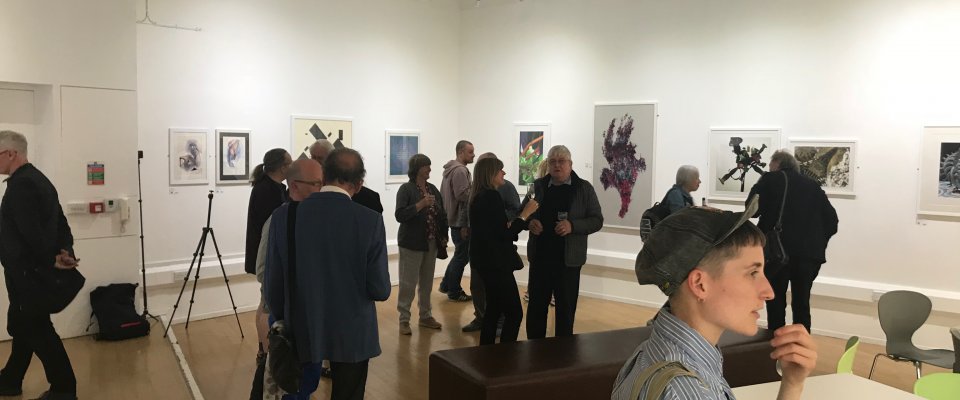 Wednesday night was the opening of the CAS50: Fifty Years of the Computer Arts Society exhibition at the LCB Lightbox Gallery in Leicester. The exhibition features work by 12 internationally recognised computer artists who have been associated with the society over the years.
Eight of the exhibitors attended the exhibition, together with many other CAS members and interested people. The Guest of Honour was George Mallen, one of the three original founders of the Computer Arts Society in 1968.
The exhibition is on until the 15th June. Opening times can be found on the exhibition web site at /interact2020/cas50.html. Photographs from the opening can be found on Flickr here.
For more information about the Computer Arts Society visit http://computer-arts-society.com/.