CAS50: FIFTY YEARS OF THE COMPUTER ARTS SOCIETY
The Computer Arts Society was established in the UK in 1968 and pioneered the development of digital arts worldwide. In this exhibition we celebrate 50 years since the founding of the Society.
The exhibition features artwork by Stephen Bell, Peter Beyls, Desmond Henry, Ernest Edmonds, Sean Clark, Paul Brown, William Latham, boredomresearch, Sue Gollifer, Stephen Scrivener, Daniel Brown and Andy Lomas. All work is part of the newly created CAS50 Collection.
Flyer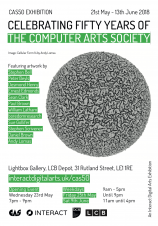 Programme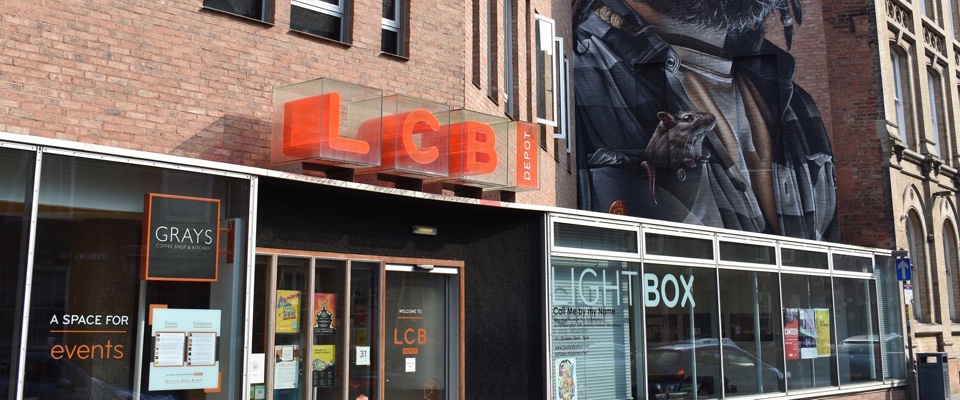 21st May - 13th June 2018
LCB Depot, Leicester, LE1 1RE
Exhibition open Monday - Friday 9am - 5pm
Wednesday 23rd May 2018 7pm - 9pm
Launch Event
Drinks reception and talks.
Friday 25th May 2018 5pm - 9pm
Late Night Opening
With Canteen street-food night.
Friday 8th June 6pm - 11pm
Interact Live @ CAS50
Live music, films, digital art etc.
Saturday 9th June 11am - 4pm
Saturday Opening
Meet the curator. Workshop activities for children.
Pictures