The Loneliness of the Long Distance Diva Sharing at Curve
Sun, 22 Jan 2012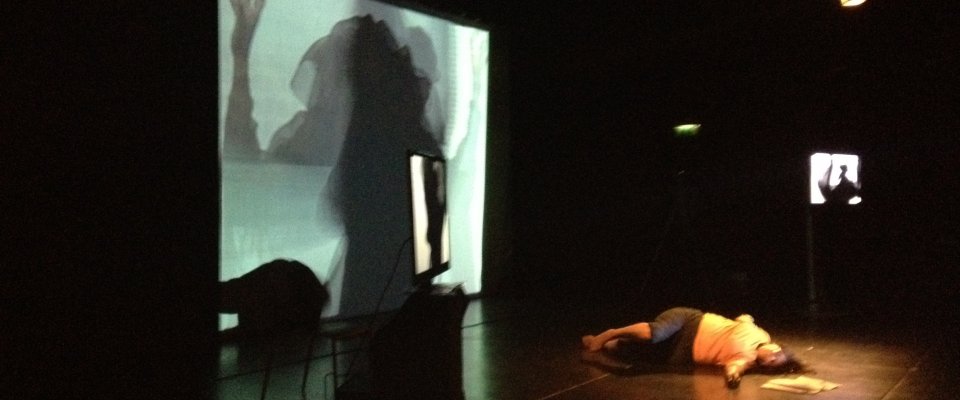 On Friday we had the first public sharing of the The Loneliness of the Long Distance Diva at Curve. A good-sized audience saw Carol Leeming perform part of the script with multimedia elements supporting.
The three-sreen stage set worked well and Sally's video and Andy's lighting looked great. There are certainly plenty of areas where we can improve the synchronisation between the performance and the visuals, but feedback was very good and we are happy with progress so far.
The first complete performance of the production will be at Curve in June, with the installation at Phoenix Square being scheduled for November. Pictures of work in progress can be found here on Flickr.