Microworld Leicester 2016
Tue, 13 Sep 2016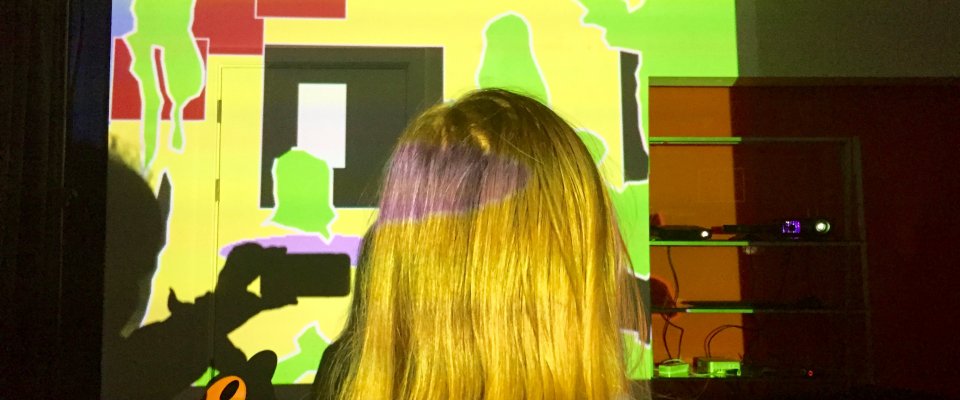 Between the 20th and 29th August at WotSpace, in Highcross in Leicester, Interact Digital Arts hosted 'Microworld Leicester' - a digital arts and digital making event delivered in collaboration with Margate arts group Genetic Moo. The event featured an exhibition of digital artworks, plus two workshops per day for five days and a live evening event. The workshops covered a wide range of digital making topics, including Processing programming sessions and introductions to Arduino, BBC Micro:bit and the Raspberry Pi.
The week went really well. Many of the workshops were fully booked and some people came back for multiple sessions. Lots of children and adults popped in during the week to see what was going on and the evening event on the Friday packed the place (the free wine may have helped!). In total I counted 341 people in the space over the week, and there were probably more.
It was great to see that the interest in coding/programming and DIY electronics is still growing. Many of the parents who came to workshops were looking for ways to support their children in being creative with technology. I think they left inspired - certainly some said that they were now looking to sign up for Code Clubs or similar.
You can see lots of pictures from the event on my Flickr page. There is also more information on the Interact website. I would like to run more events like this in the future - perhaps making it an annual event? Let me know what you think.
The event was generously supported by Leicester City Council and Arts Council England and was part of both the City Festival and the Summer Art Trail. Many thanks to Tina at Wot Space for hosting us and to all those who gave their time helping at the event.