Methods for Misunderstanding the Nature of Things
Sun, 11 Sep 2016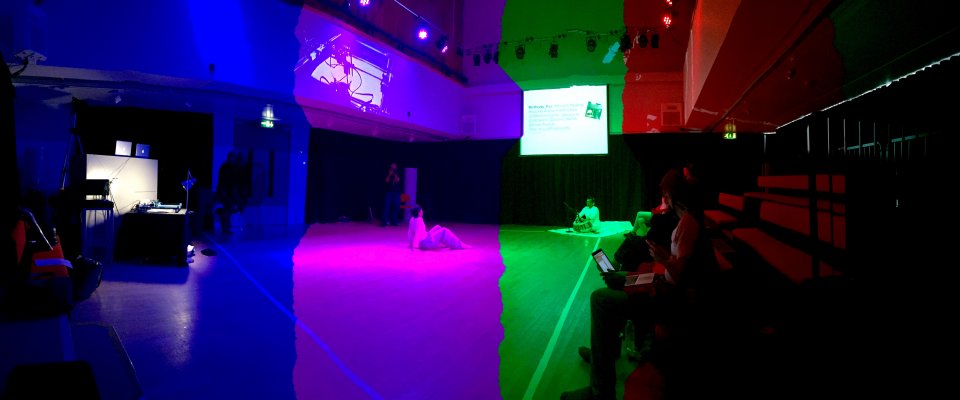 On Sunday 4th of September 2016 we saw the final performance in the current phase of Ashok Mistry's project 'Methods for Misunderstanding the Nature of Things'. The performance took place at Attenborough Arts in Leicester where the audience was treated to a unique show that involved tabla, dance, light and digital arts.
The event went really well, with positive feedback from the audience and a lively Q&A session. It was definitely a fitting culmination of almost a year's work with Ashok on the project. When I got involved it was hard to imagine exactly what would the eventual result would look like, but this was definitely in keeping with the original concept.
For detailed information about the project visit the Ashok's project blog. There are also pictures from various stages in the project's development are on my Flickr page.
I'm looking forward to see where the project goes next!