For GWW06 we explored the interactions between design and location with an evening event at LCB Depot entitled Design, Location and Place Identity and the creation of an Interact Map for Leicester's Design Season 2.
How does graphic design in the urban environment affect your sense of place? How is this changing through increased use of Augmented Reality technology? What new opportunities does this create for artists and designers? These questions were discussed during Design, Location and Place Identity involving Dr Robert Harland from Loughborough University, Sean Clark from Interact Digital Arts and the directors of Graff.io Arts.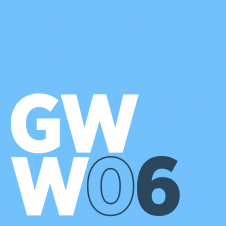 Discover a new side of Leicester with the DESIGN SEASON 2 interactive Map. The interactive map, together with other creative maps of the city, can be found on the Gallery Without Walls website or downloaded to your mobile device using the free Cuttlefish Mapps app.