Julian Oliver - The Crystal Line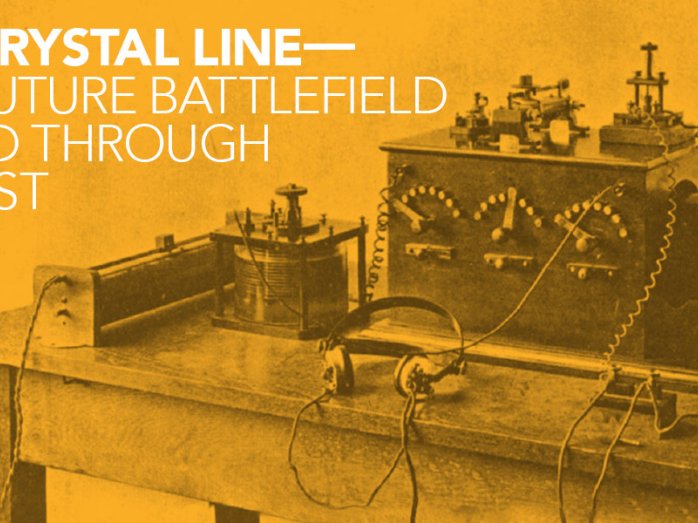 Date:
Fri, 06 Mar 2015 - Mon, 30 Mar 2015
Venue:
Phoenix Cube
The Crystal Line reconstructs a World War One crystal radio as a way to hear about the future of warfare. The advent of radio communications revolutionised war, removing the need for human and animal messengers, and giving commanders more effective control of their troops on the frontline. The radios possessed an almost magical quality, turning electromagnetic phenomena in the air directly into electricity.
Today, all wireless communications are descendants of the crystal radio, from mobile phones to wireless networking. The Crystal Line will scour the World Wide Web for the latest developments in warfare, transmitting them to the radio set complete with audio properties and textures unique to a crystal radio set; heard just as men in the trenches would have heard them a century ago.
The Crystal Line runs in the cube gallery at Phoenix from 6 - 30 March. Commissioned by Phoenix and The Cutting Room.
Links