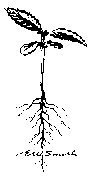 "Seek and ye shall find! Here I have a number of excellent articles on what I call the '3 Ps' - Plants, Prohibition and the Politics thereof. Read, learn and enjoy!"
The CIA And Hard Drugs: A Tale Of Blind Eyes
Are Hemp Plants Found on the Verge of Paradise?
Charting The Final Frontiers Of Inner Space